Concepts
Culinary Vision
The gastronomic proposal adapts to all tastes. Order what you order, quality is assured.
Chefs at Drifter have vast experience in creating unique and distinct combinations in the food they prepare.
Our food reflects a longstanding commitment to local agriculture and sustainability; as well as international tastes.
We take classic cocktails and give them a "Drifter" twist. Check out our many margarita versions on the menu page!
"Great food and exceptional customer service! We have lived in Cabarete for 3 months and have been eating lunch/dinner at Drifter many many times. Love the place, the food is fresh and delicious. Waiters were always super positive and friendly. You should try tuna tacos (my favorite) and pizza is the best in Cabarete for sure. If you don't feel like having dinner, they usually have live music or DJ at evenings and you can enjoy delicious cocktails (I tried them all)."
Matilda
"Amazing restaurant, the food is delicious, nice and cozy atmosphere. You should definitely try the cocktails on sunset. Nice music, especially when there is a DJ on Sundays the party can start very early. I love Drifter."
Theadora
"Best spot in Cabarete!! Not enough words to describe, but food is amazing, make sure you try the beef carpaccio, makes you feel you are in Italy, the fish, next level!! I literally spent a week dinning there! To top everything, they have an amazing DJ and it gets super fun! I can't wait to be back!"
Discover
"It's the best restaurant in Cabarete. There is the most delicious pizza that I have ever had in my life. The atmosphere is amazing with great sunsets. The food is more than delicious with many variations. The staff and the service is really good and friendly. If you visit Cabarete I recommend it for sure!"
Y3123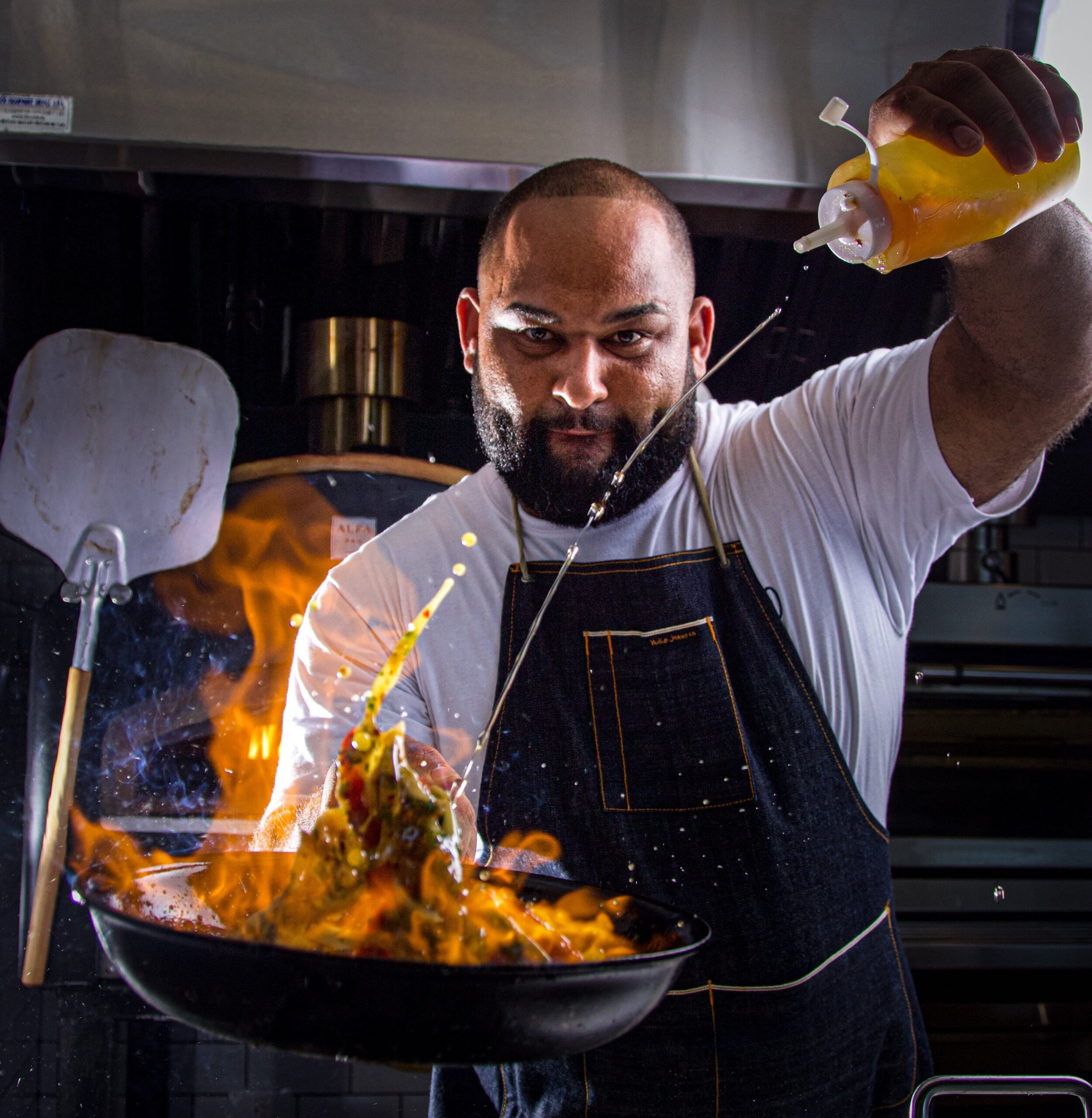 Open Daily

Discover Our Restaurant
The suggestions of the week are always at first sight on a blackboard that you can see from the moment you enter the restaurant. In the Drifter Special Menu you will find juicy cuts of meat, ranging from cowboy angus prime, a 28 oz t-bone, to light fish such as Mediterranean sea bass. We can not miss the sticky rice, loaded with mussels, clams and fresh shellfish. Vegans will find a truly delicious falafel.